HISTORICAL OBITUARIES
Find your loved ones here.
By date of death, prior to November 20th, 2017.
Dorothy Jane Dunphy

November 14, 1920-December 22, 2017

The death occurred peacefully, surrounded by her family, at the Colville Manor on Monday, August 15, 2016, of Dot Dunphy (nee MacNeil) in her 96th year. Loving mother of Dianne Keefe (Allan Coffin). Fondly remembered by grandchildren Jeffery (Joanne) and Christa (Layton); great grandchildren Cameron, Brenna, Devon, Emma, William, Noah, Benjamin, Jenna and special cousin Eleanor Holland. Predecease...

Charles Jonathan Carter

June 18, 1975-October 25, 2017

The death occurred peacefully surrounded by his family at the Souris Hospital on Wednesday, October 25, 2017, of Charles "Jonathan" Carter, aged 42 years of Souris, PE. He will be deeply missed and forever loved by his wife Rachael, and son Braden. Jonathan is survived by his parents Anita White, and Charlie Carter (Mary); brothers Jason (Shanna), Ryan (Kristy), and sister Melissa (Paul). Also t...

Mary Belinda MacLellan

March 1, 1930-October 17, 2017

 The death occurred peacefully at the Colville Manor on Tuesday, October 17, 2017 of Mary Belinda MacLellan, age 87 years, formerly of Souris, PE. She will be forever missed by her children Ronelda Cahill (Clifford), Ronald, Loretta Larkin, Neil, Joe, and Jeanette Stewart (Randy).  Mary is survived by her brother Leroy MacIsaac, best friend and special granddaughter Olivia Campbell, and grandc...

Peter D. MacDonald

October 13, 2017

The death occurred peacefully at the Souris Hospital on Friday, October 13, 2017 of Peter "Pedie" MacDonald of Souris. Beloved husband of Reta (nee Campbell); father of Alana Legere (Andrew), and grandfather of Fergus Peter Legere.  Peter will be missed by his sisters Joan Chisholm and Eleanor Champion; sister-in-law Anne Campbell, and brothers-in-law George and James Campbell. He will be fondly...

Betty J. Fay

July 26, 1944-October 8, 2017

The death occurred peacefully, at Colville Manor with family at her side, on Sunday October 8, 2017 of Betty Fay, aged 73 years formerly of MacKinnon's Point and East Baltic. She will be deeply missed by her husband Gene, and children Carl, Kevin (Lisa), and Angela (Maciej). Beloved Nana to Jack and Kate.  Betty is survived by siblings Estelle MacAulay, Danny (Carole) McKinnon, Maureen (Franc...

John Harold Banks

November 4, 1949-September 21, 2017

The death occurred suddenly at the Kings County Memorial Hospital on Thursday, September 21, 2017 of John Harold Banks, age 67 years, formerly of Little Pond. Loving and devoted husband to Wanda. He will be deeply missed by his children Shawn (Julie), Megan (Miika), Jeannie Roche (Tony), and Christian Duffenais (Tristan). John is survived by brothers Martin (Francis), Danny (Sandra), Joseph (Kath...

William James Holland

March 3, 1929-September 15, 2017

The death occurred peacefully at the Queen Elizabeth Hospital on Friday, September 15, 2017 of William James Holland, age 88 years, formerly of Elmira, PE. William will be greatly missed by his best friend and loving partner of 66 years Eleanor. Also to mourn his loss are children Bev Gillis (Donnie), Marie Gallant (Leonard; deceased), Doris Wakelin (Kirby), Blair (Teresa), and Jerry (Annette). ...

Claude Clément

May 19, 1964-September 14, 2017

The death occurred suddenly at the Queen Elizabeth hospital on Thursday, September 14, 2017 of Joseph Rodrigue Claude Clement, age 53 years, formerly of the Souris Line Road.  He will be greatly missed by his three children Colton (Angela), Devin (Danielle), Alysha (Bailey), his special friend Lisa Ford, her children Emily and Ashton, and his grandchild Abel. Also, to mourn his loss are three st...

Raymond Phillip Peters

June 1, 1931-September 8, 2017

Peacefully at the Colville Manor with his family at his side on Friday, September 8, 2017, of Raymond (Ray) Philip Peters of St. Charles in his 87th year. Beloved husband of Patricia (Patty). Proud father of Susie Christian and Bert (Suzette). Much loved Poppy to Scott (Shelley), Mark, and Jason Christian and Danielle and Jeremy Peters and 4 great grandchildren Dylan , Teagan, Julia and Rory. Su...

Harold Valentine Thompson

February 14, 1926-September 4, 2017

Peacefully at The Colville Manor, on Monday, September 4, 2017 of Harold Valentine Thompson in his 92  year. Beloved husband of 64 years of Catherine "Kit" (O'Hanley). Proud father of Danny (Linda), Cathy MacKinnon (Billy), Gene (Wanda), Lynn MacInnis and Robbie (Barbie). Much loved and very proud Grandpa/Popie to Jim, Jacki, Coralee, Joelyne, Erin, Jenny, Amanda, Emily, Cody, Hayley, Kate, a...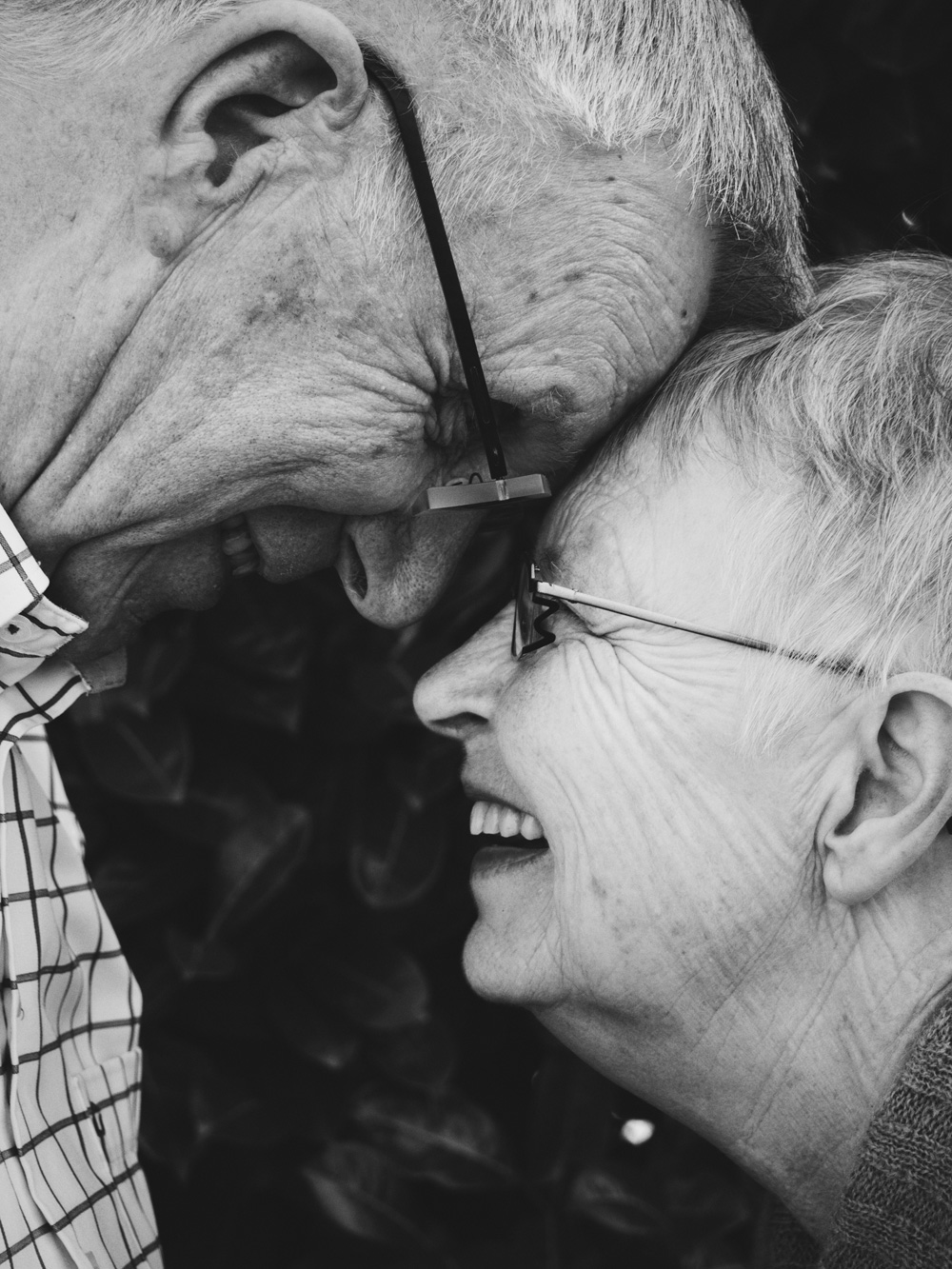 Immediate Need
WHEN YOU NEED US,
WE ARE THERE
No matter where or when it happens, Dingwell is there to help
you through the difficult moments.
Nothing seems to fully prepare you for the moment when it comes. You have so many things running through your mind. What's the first step?
We want to make it easy for you by answering your questions and making the process as simple as possible.
With Dingwell, you are never alone.
Give us a call.
Our Family, Serving Yours
MEET THE DIRECTOR
Dingwell Funeral Home has been part of the Souris community since 1912. In 2017, ownership of the funeral home proudly shifted from Gary Dingwell to a fellow Islander Nathaniel Lamoureux.
As a Souris native, and proudly bilingual, Nat, his wife Jill, and their two daughters are proud to carry on the Dingwell's proud service to both the French and English communities of Souris as the oldest family-owned operation in Prince Edward Island.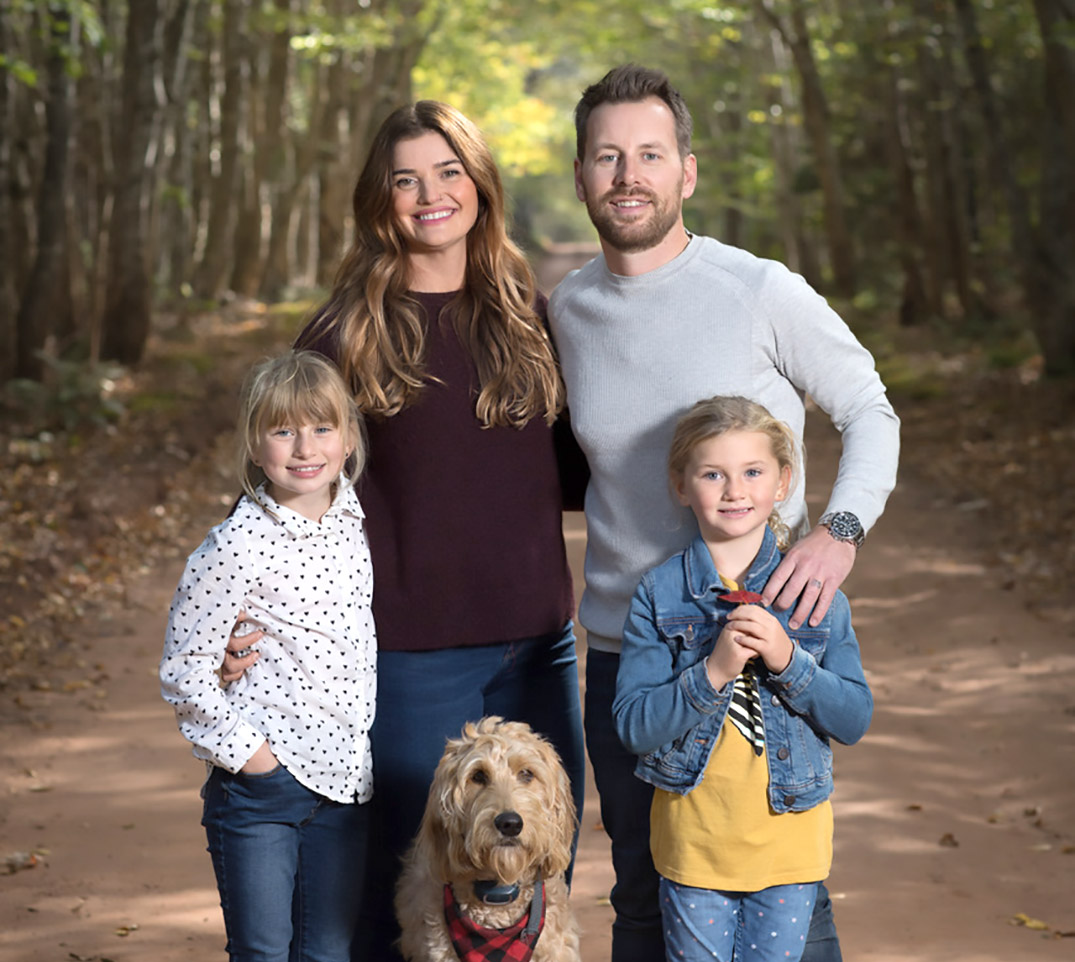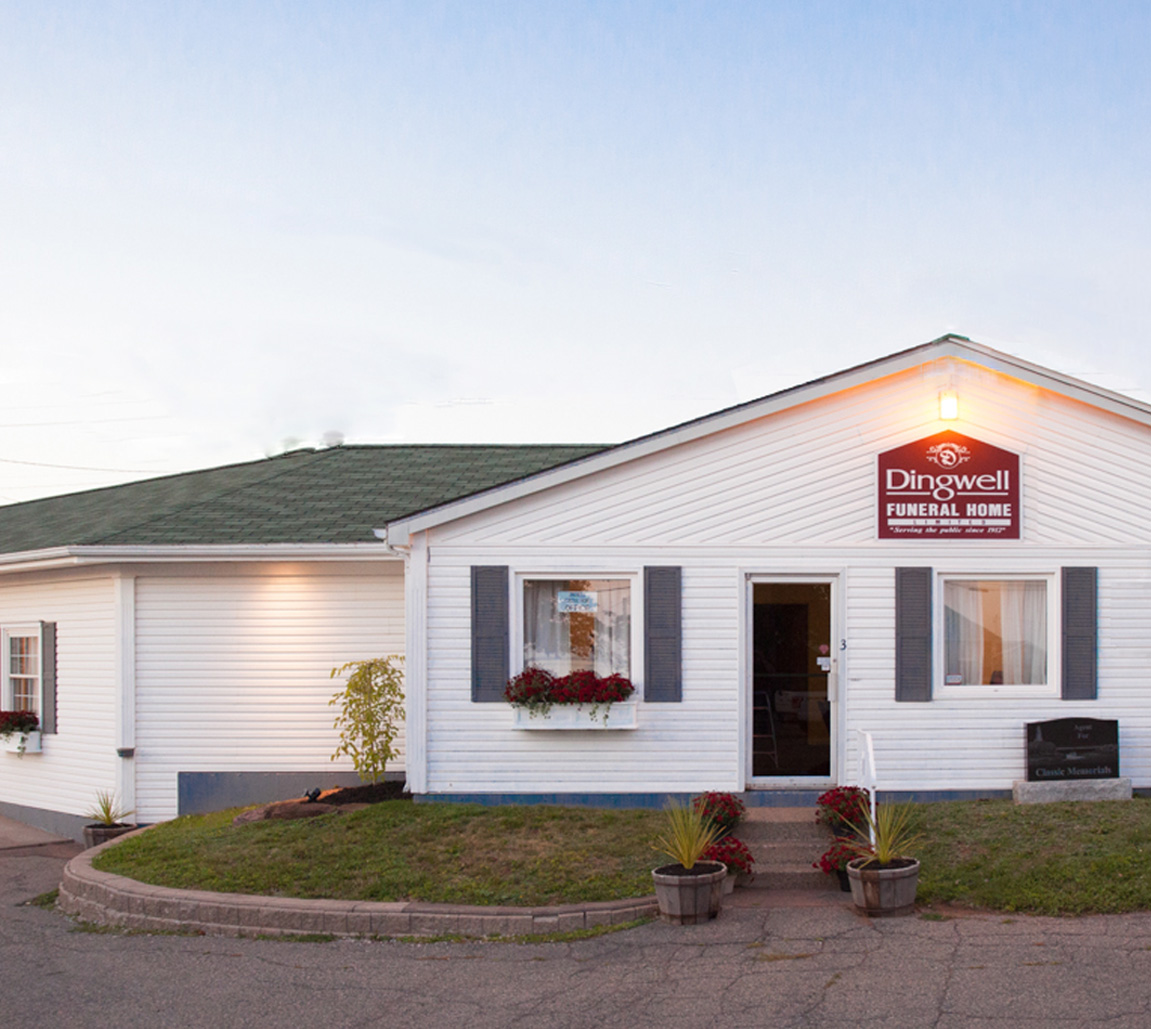 For Peace of Mind
PLAN AHEAD
Now is the best time to make difficult choices, and who better to make them but you? Dingwell will work with you to figure out the details of your funeral services beforehand.
Though difficult for some, planning ahead is truly the most responsible and generous thing to do. By reducing the burden on your loved ones, you allow them to do what they really want- to celebrate you and all you mean to them in life.
Plan your details now, and know that the end of your life will happen like rest of your life- the way you wanted it.
Every moment we have is valuable. Dingwell helps you to remember the good times by making things just a little bit easier.
24 hours a day, 365 days a year.
CONTACT US HERE
Dingwell is here. Call us any time. You can count on us.
No matter what the circumstance, we will be here. Feel free to visit us at the home, or pick up the phone at any time.
Send us a message. We promise to get back to you and will quickly respond to any questions or concerns you may have.
3 Washington Street
P.O. Box 310 Souris
Prince Edward Island
C0A 2B0
Phone: (902) 687-2075
Fax: (902) 687-4803
Email: dingwellfh@gmail.com
Dingwell Funeral Home Ltd is Prince Edward Island's oldest family owned funeral home. Because of our experience, we understand that a funeral is not only a physical service, but a spiritual one. Every step of the way we provide support and comfort through a difficult time, because we know: a life lived is a life worth celebrating.